Brand: Bundaberg Rum Distillery
As a Graphic Designer my job was roll out the new concept across
(
Web - Mobile - Tablet)

and help the Head of Design create all the instore POS campaign.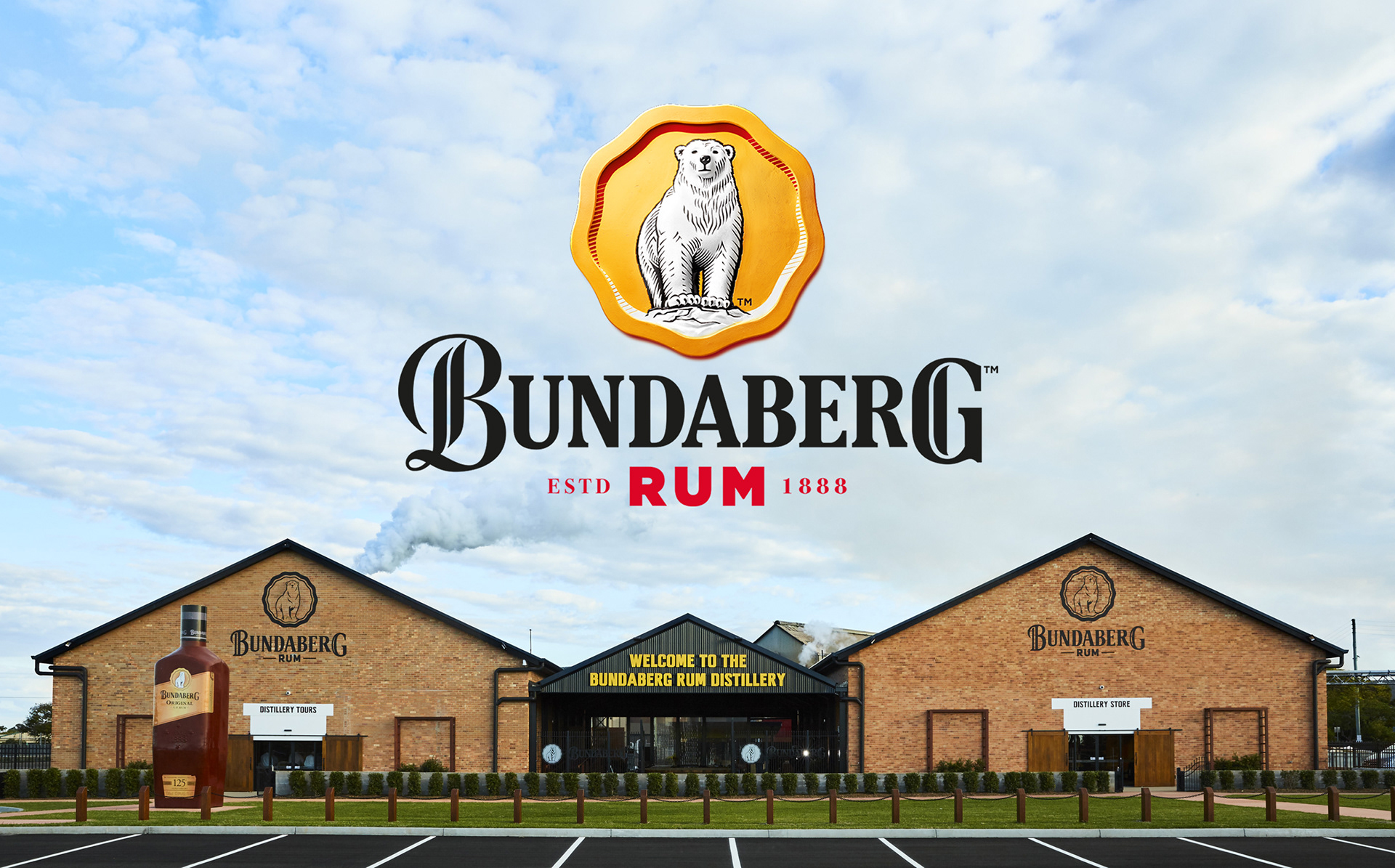 Redesigned the Bundaberg Rum Distillery website to showcase all the brilliant activities and events found at the distillery.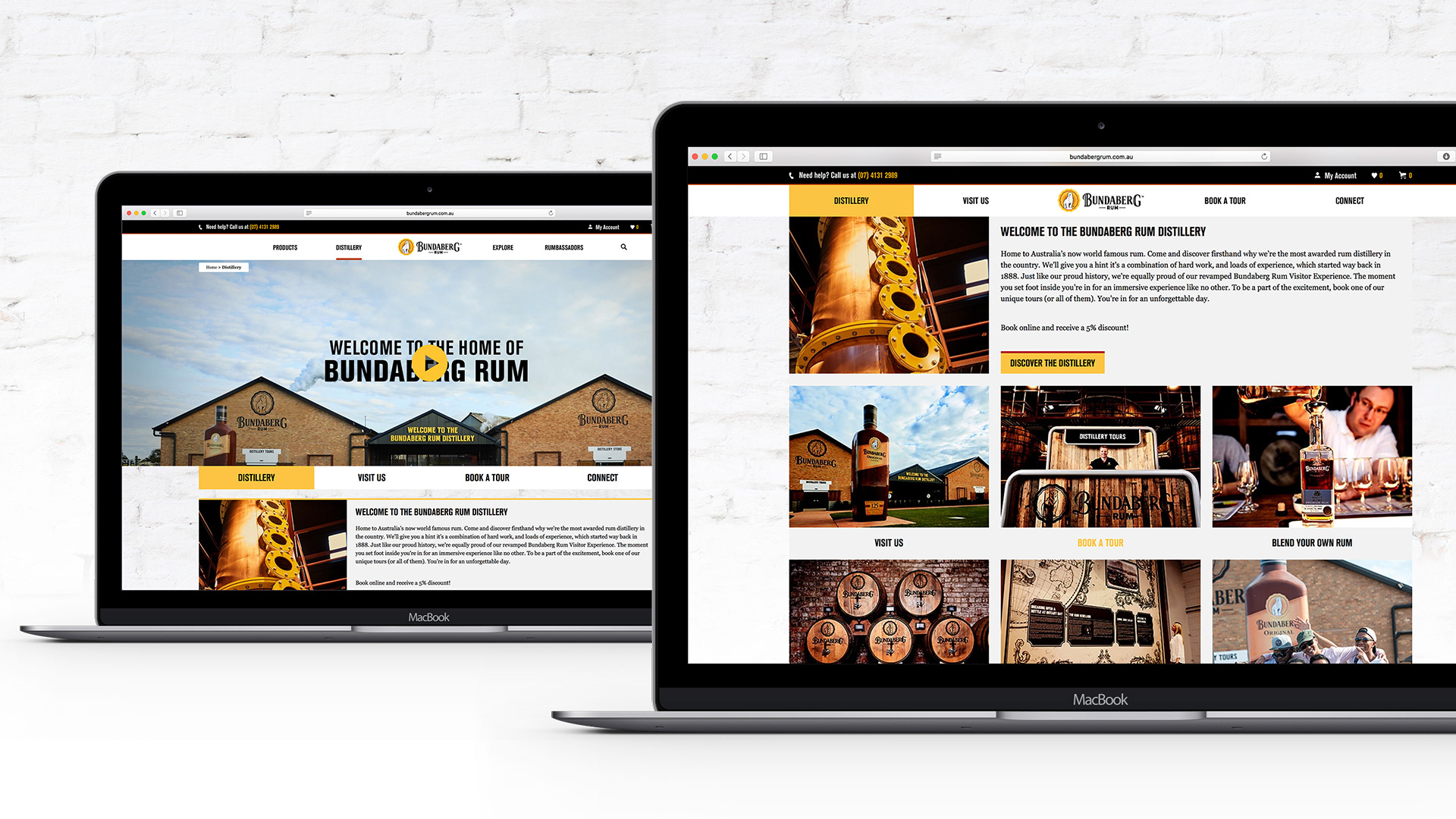 Was created a 
hashtag #homeofbundy to the visitors share the experience on Instagram, Twitter and Facebook.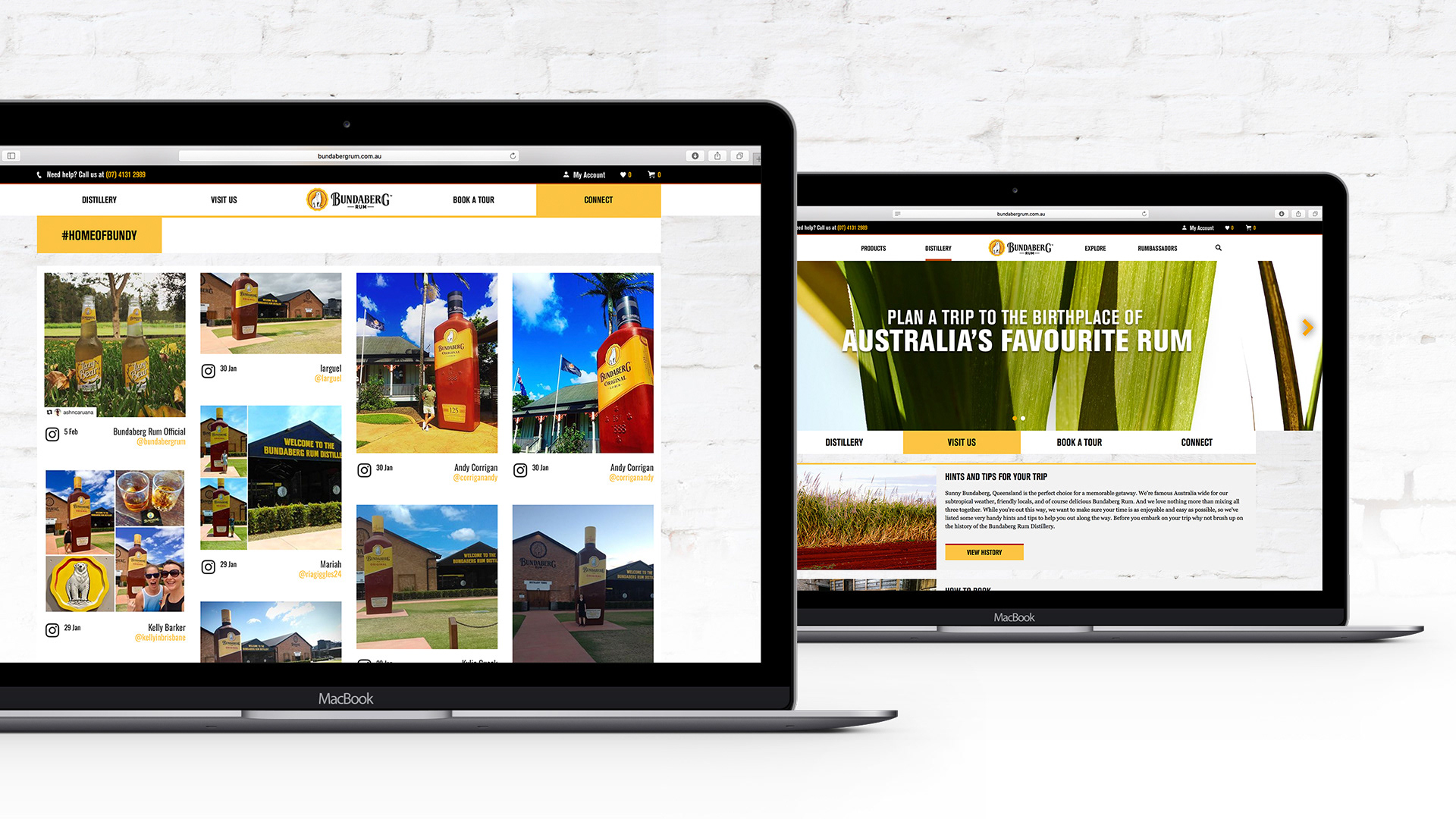 Was created a profiling tool on a number of iPad stations to allow shoppers to interact with the experience and answer some simple taste related questions to discover the perfect rum for themselves. 
Across large screens throughout the retail store 'drinkspiration' videos inspired shoppers on the different cocktails that could be made.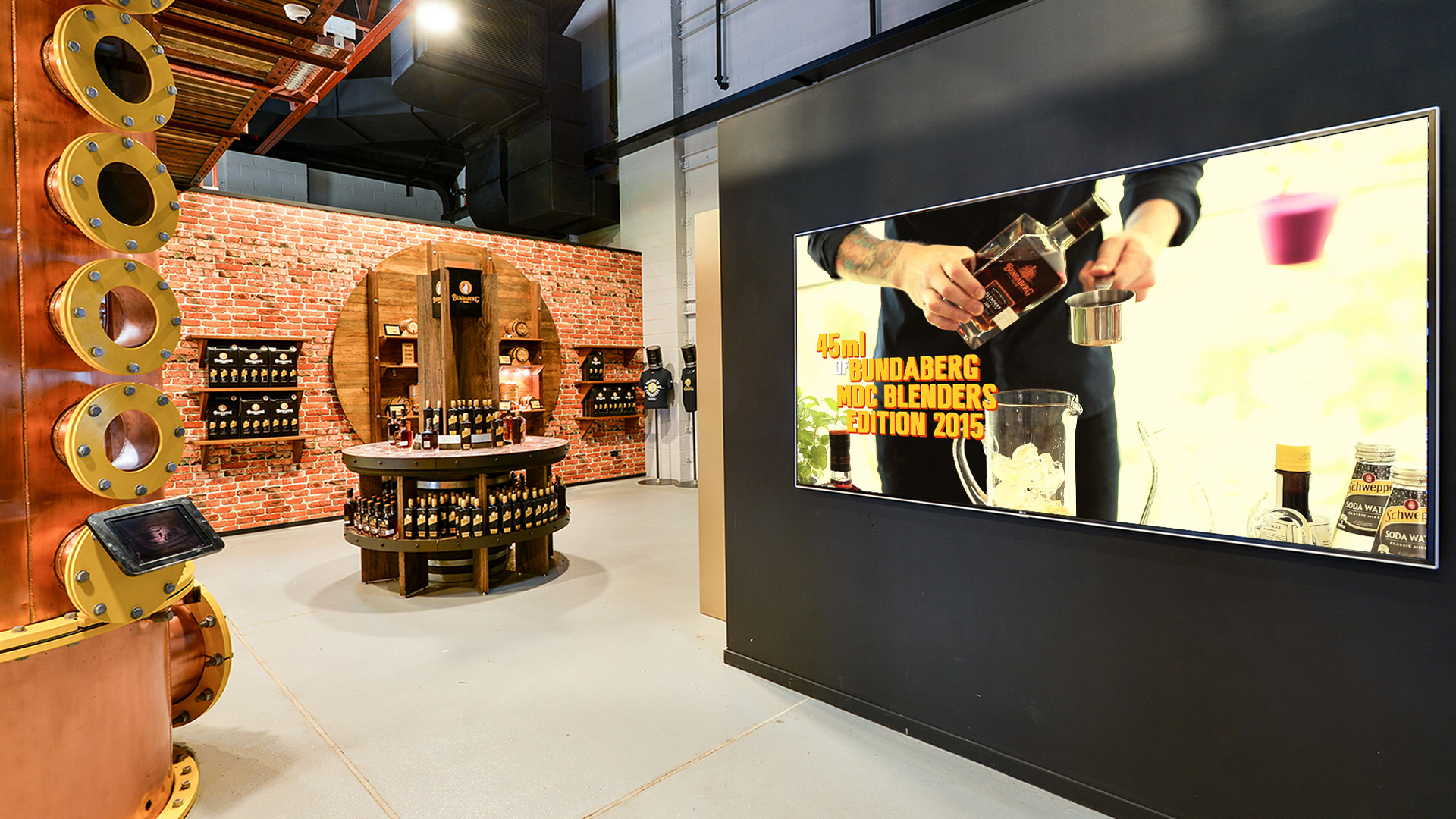 A flavour wall and table helped navigate shoppers to a product that best suited their personal taste preferences. 
Each product was paired with a flavour profile and suggested food pairing to help short-cut the decision making process.