Client: CUB - Carlton United Breweries
Campaign: Drink Eat Discover
Create a joint campaign for CUB and Dan Murphy's to reinvigorate the world of beer and inspire shoppers to see the category in a completely new light.
Beer is losing relevance in a declining Liquor market due to a cultural shift taking place as Australians are moving to healthier lifestyles. Culinary culture is also on the rise and beer is not typically associated with food in the same way as other drink options.
A year long integrated campaign that invites Australians to drink, eat and discover the world of beer in a way that expands drinking repertoires and unlocks incremental occasions.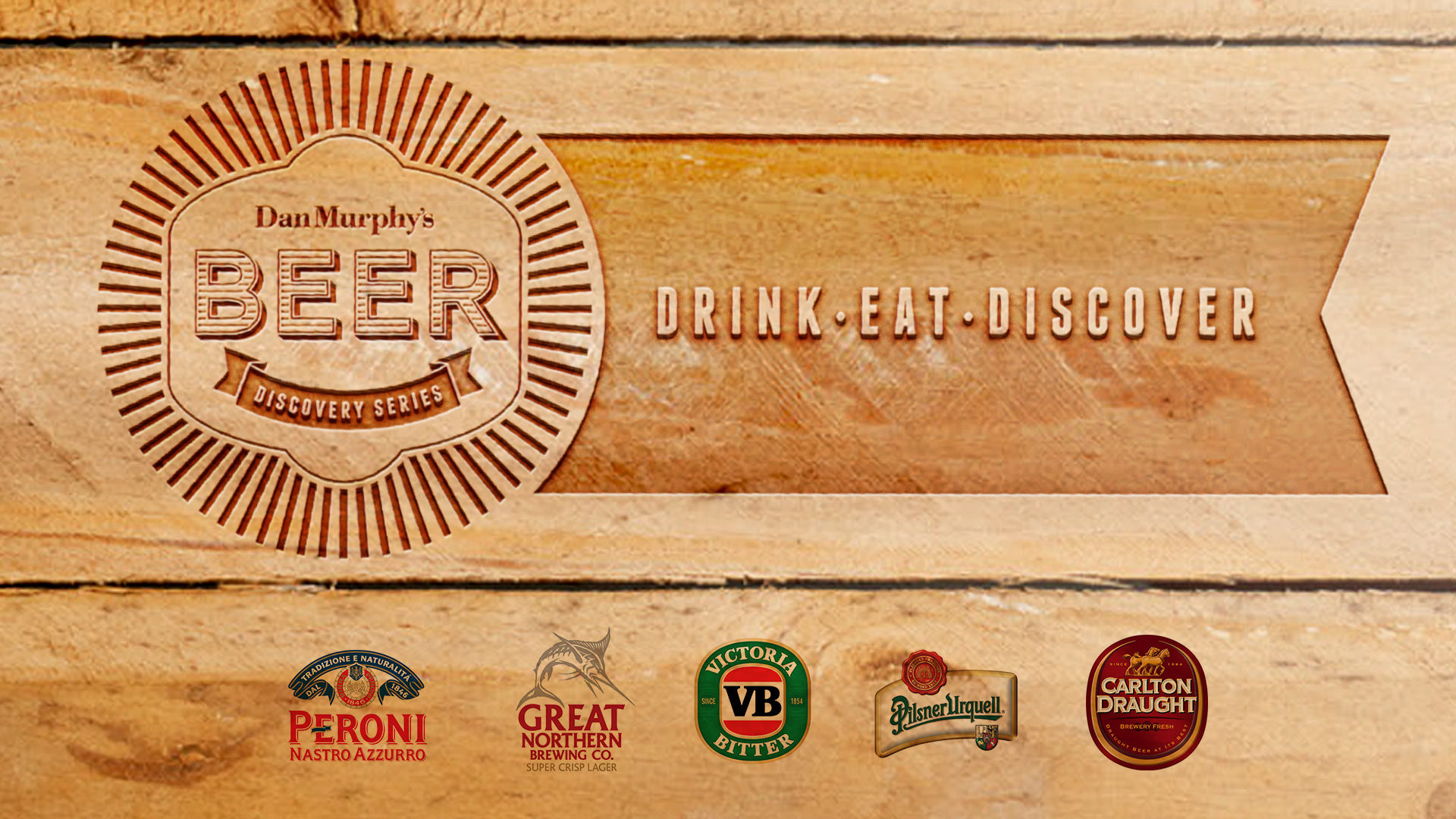 Drink Eat Discover intro video 
Drink Eat Discover content inside Dan Murphy's website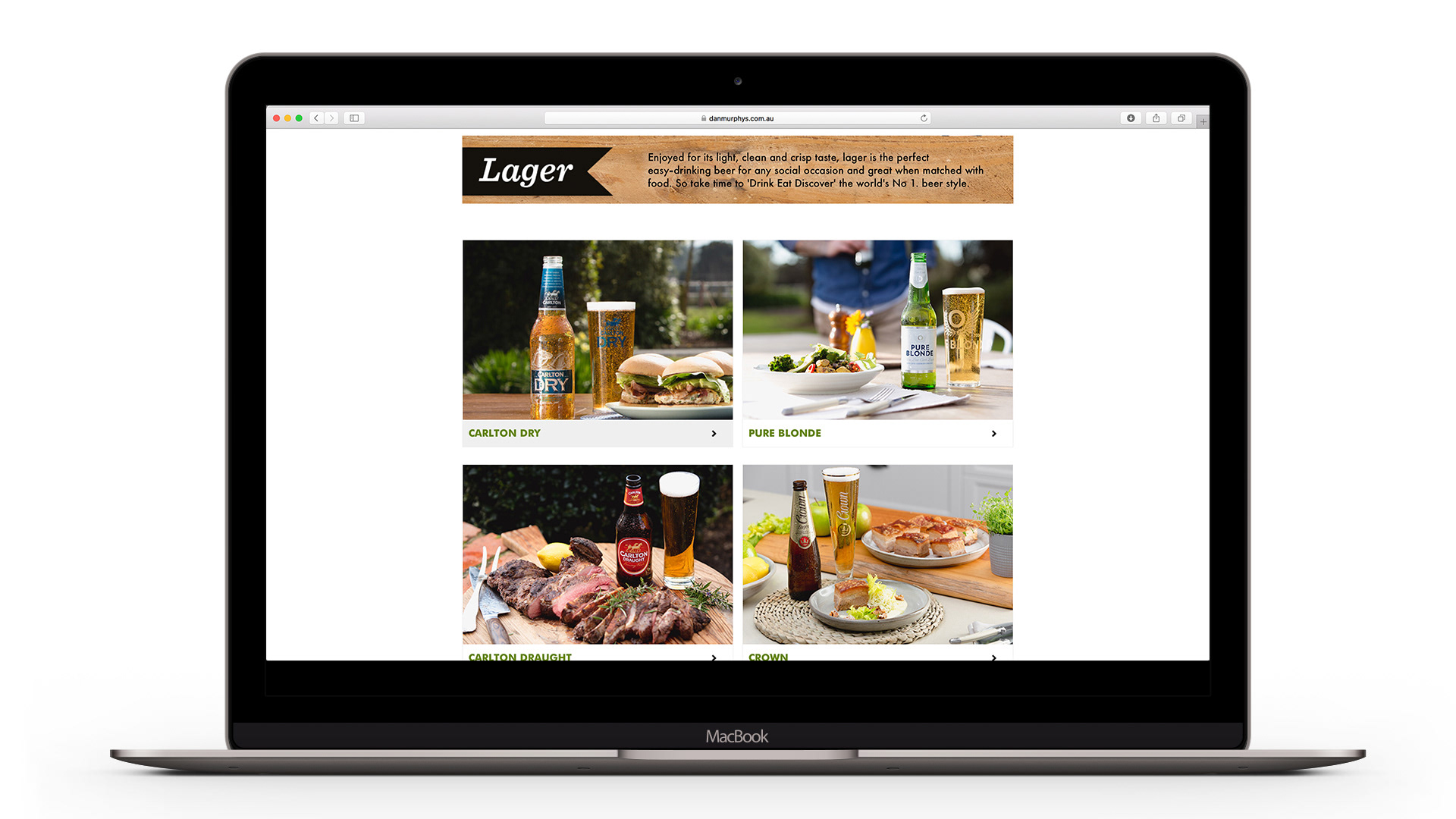 Peroni content inside Dan Murphy's website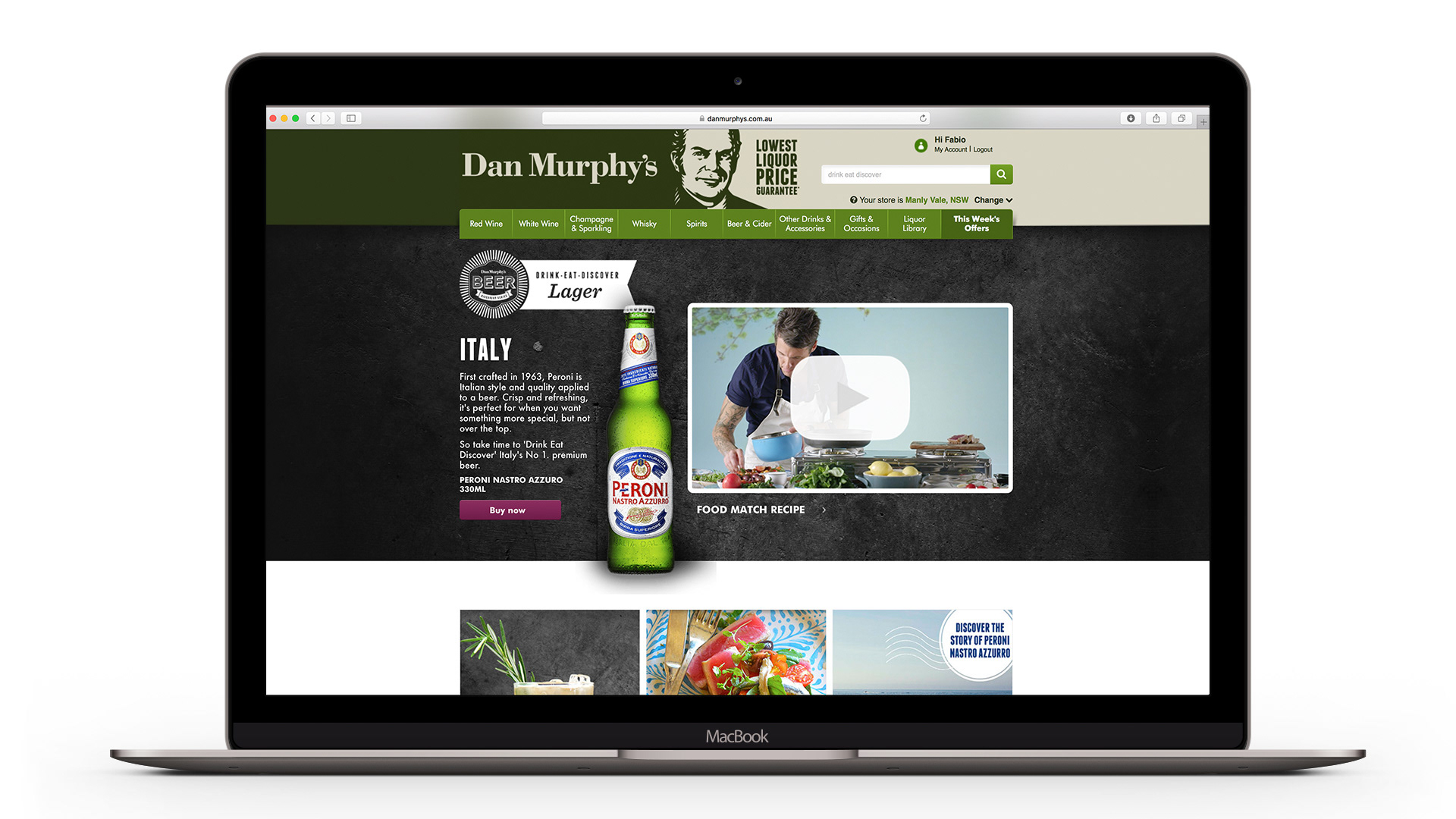 Each beer has a content page with all information about the beer and the food match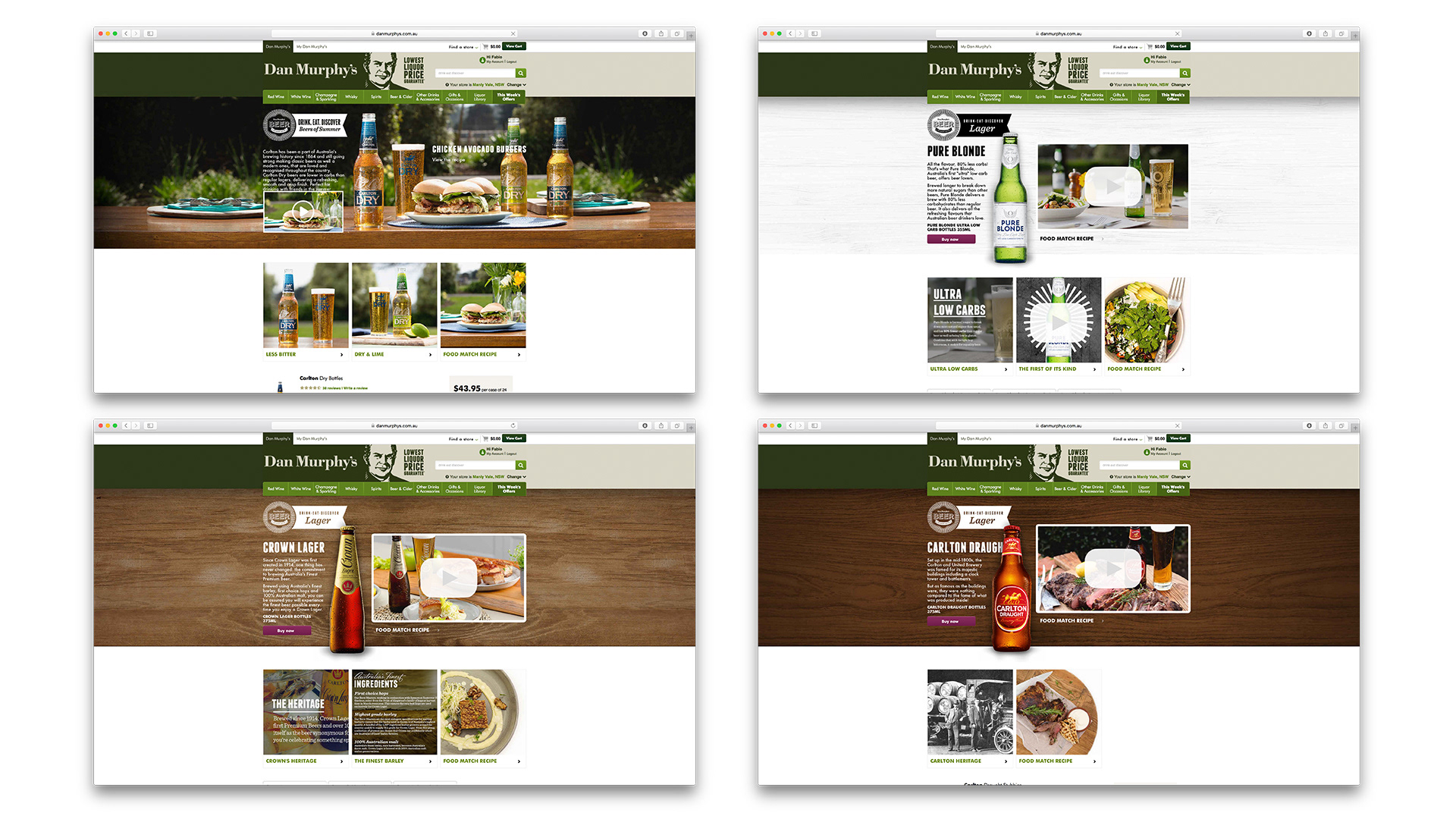 As part of the campaign was created eDMs and social media content on Facebook and Instagram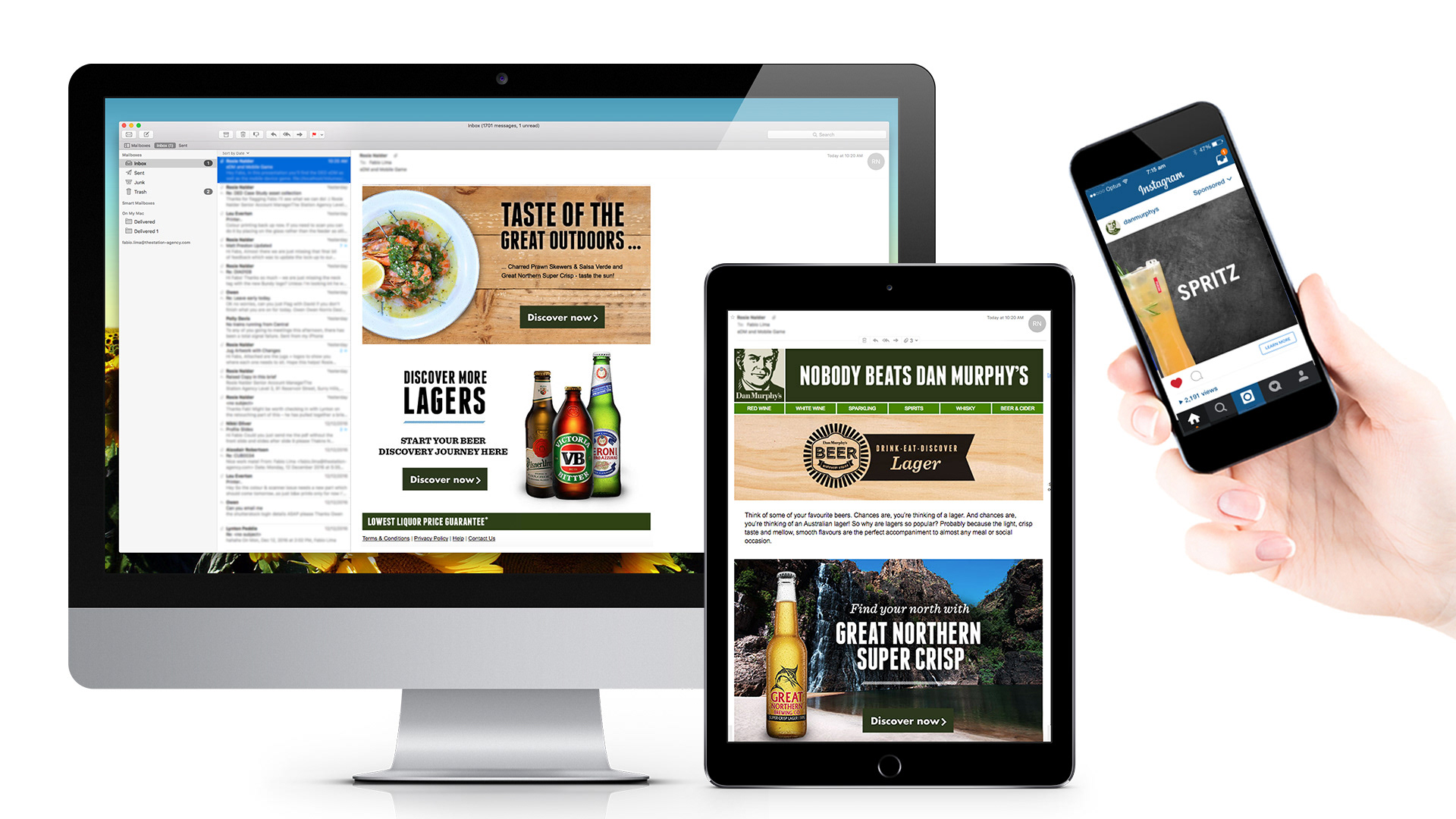 Examples of the inside store campaign