Bundaberg Rum was a brand that many knew but few truly loved. Diageo therefore began a process of repositioning the brand to be one that people are proud to drink and more importantly, reflects the values of modern Australia.
The brand re-launched under the platform idea: 

UNMISTABKABLY OURS


Bundaberg Rum unites people by celebrating everything that makes Australia brilliantly unique.
Additionally, Bundy signed a three year partnership with the NRL that needed to be leveraged in the right way.
Translate this through the line, overcoming the unique challenges and barriers of the shopper environment while keeping the look and feel consistent with the ATL campaign. 
Using the elements of the ATL creative to remain consistent TTL. However, it was important that we created a campaign that was specific to our challenge; converting beer shoppers to Bundy in the cluttered retail environment.
• We commissioned a photo shoot to land the consumption occasion both at home and in the On Premise
• We took the inclusivity at the heart of 'Unmistakably Ours' and developed our shopper interpretation of this as a CTA; "Share the Spirit"
• We ensured that the NRL integration wasn't just a badging exercise
• We created appetite and crave appeal  
• We revised the ATL headline construct to immediately hook our time poor shopper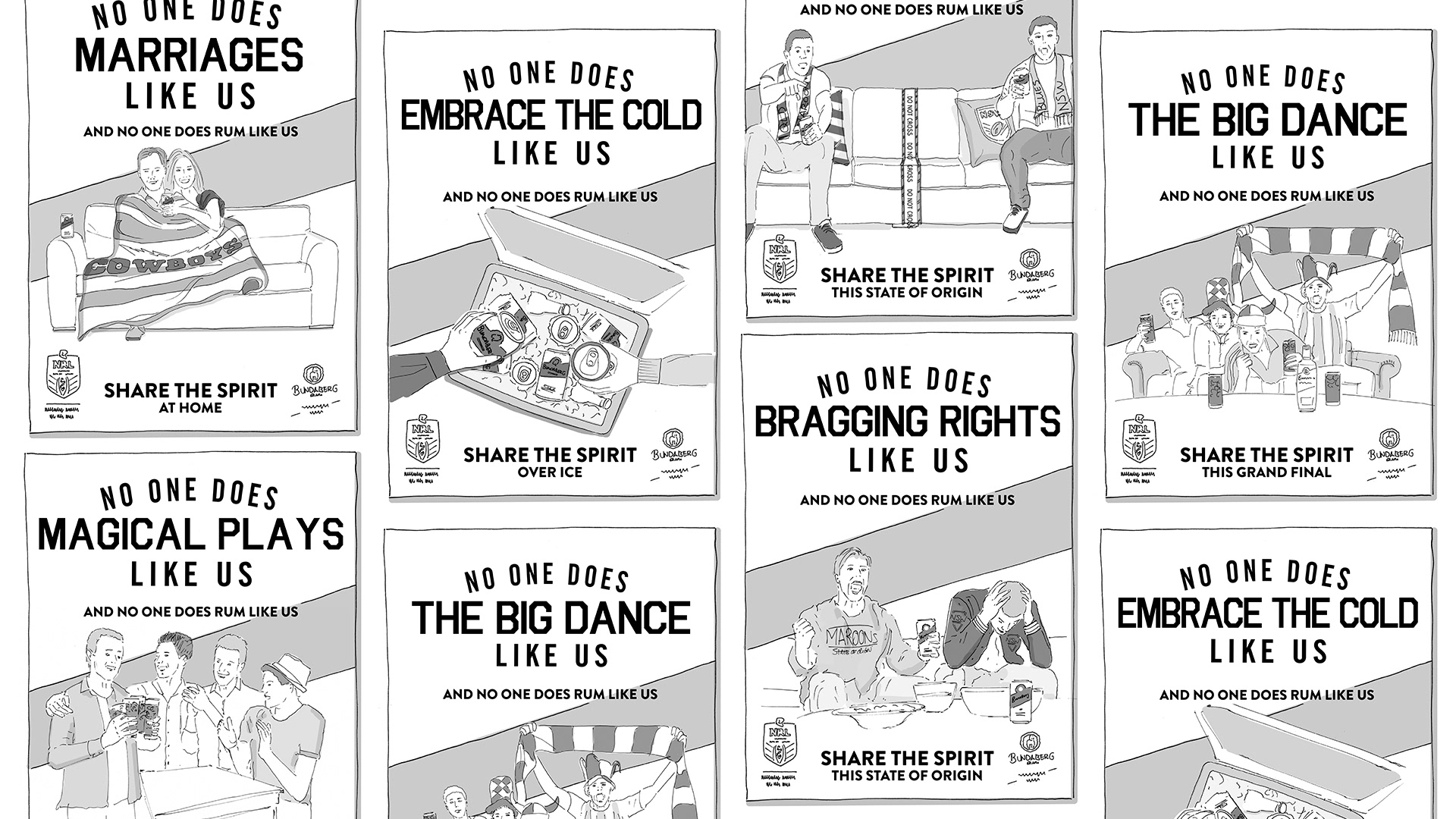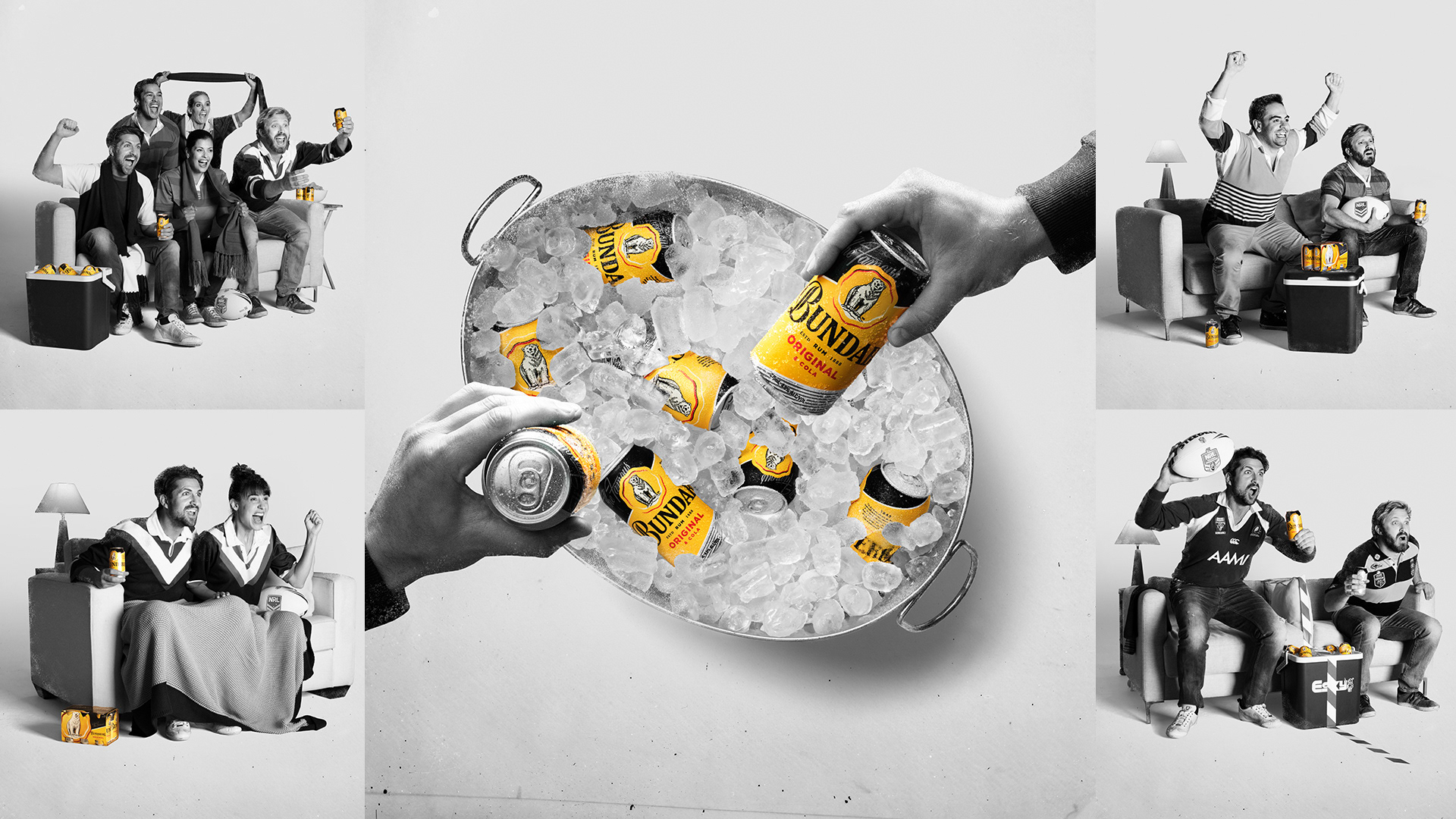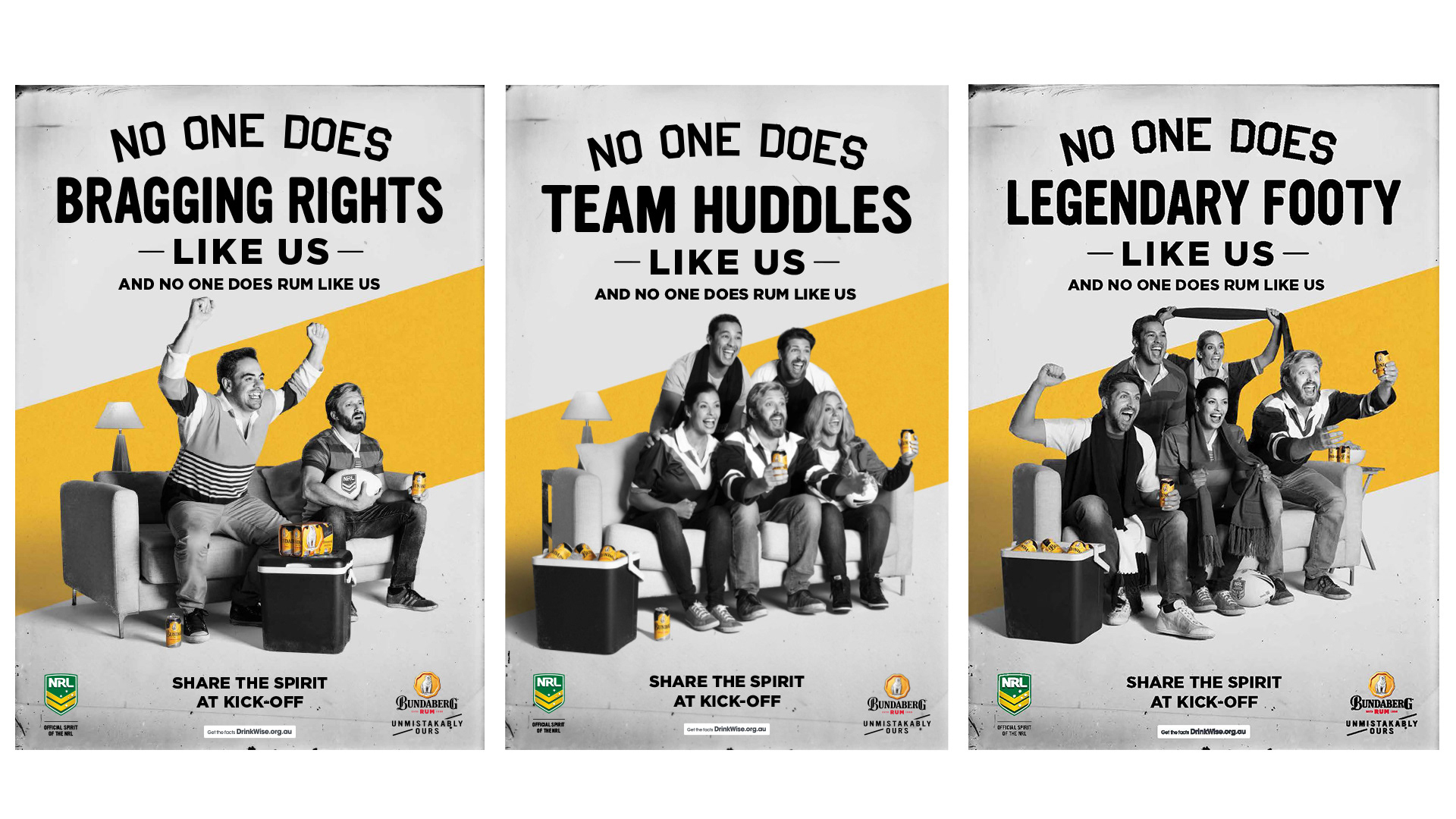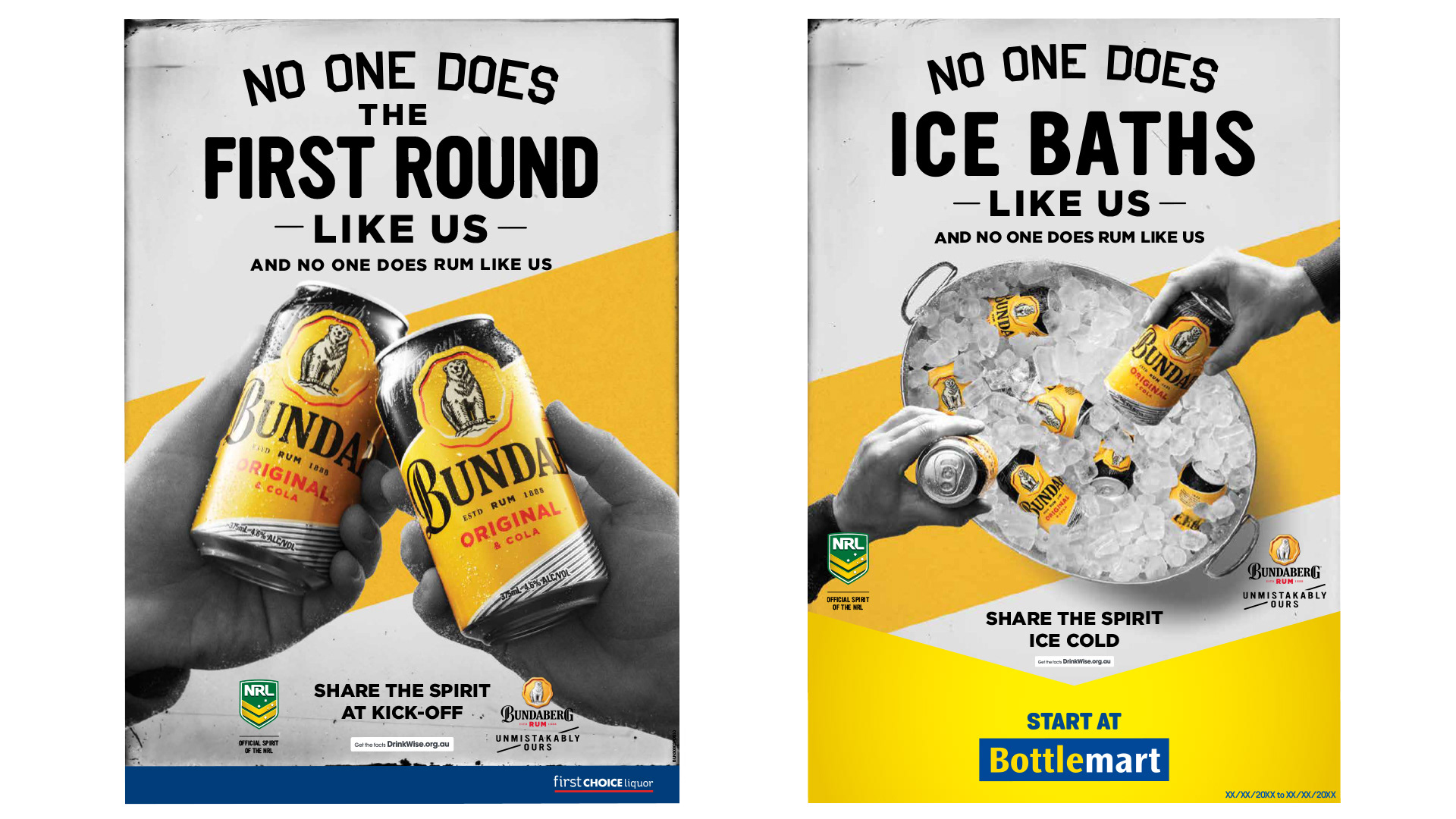 Bringing it to life in store