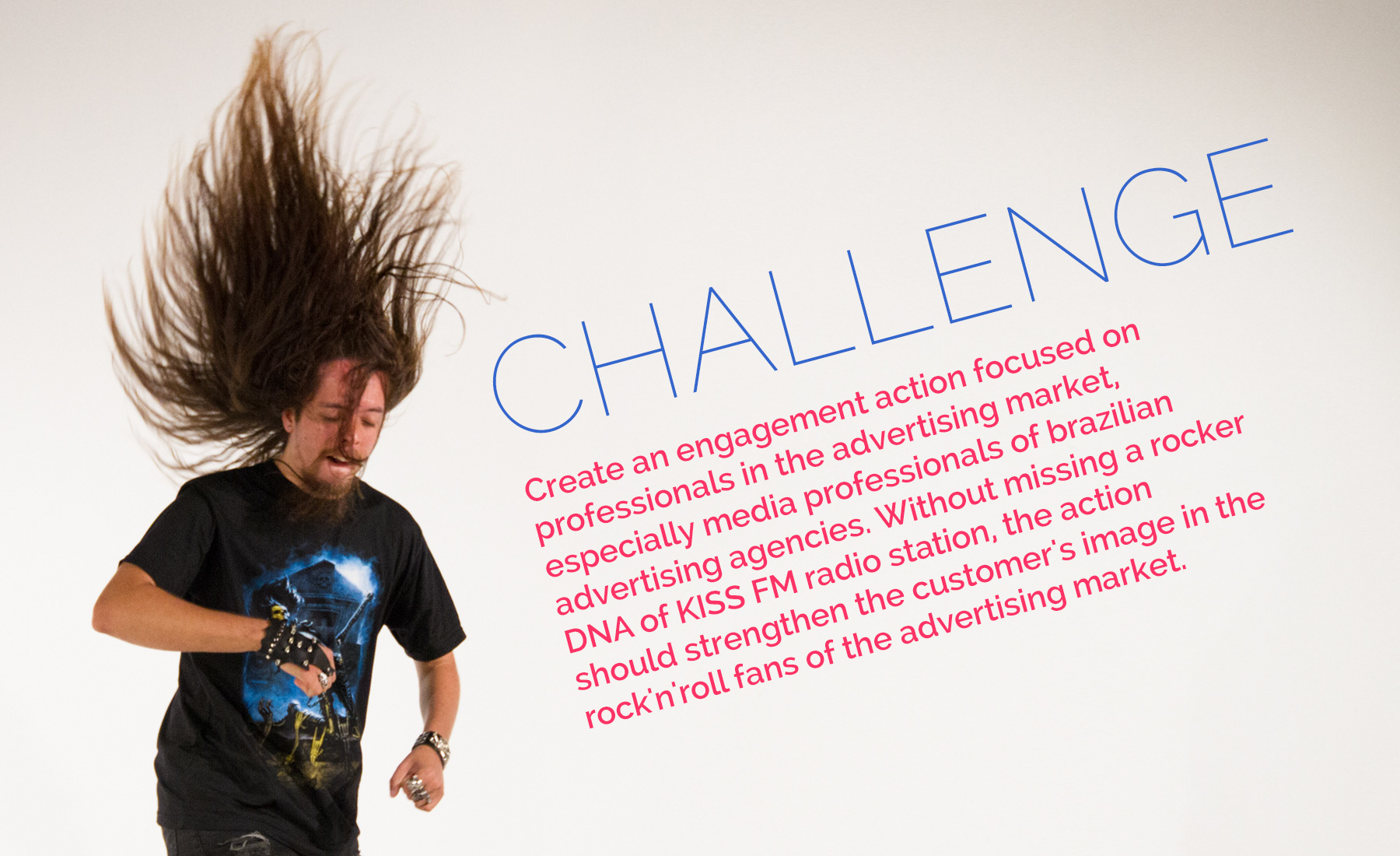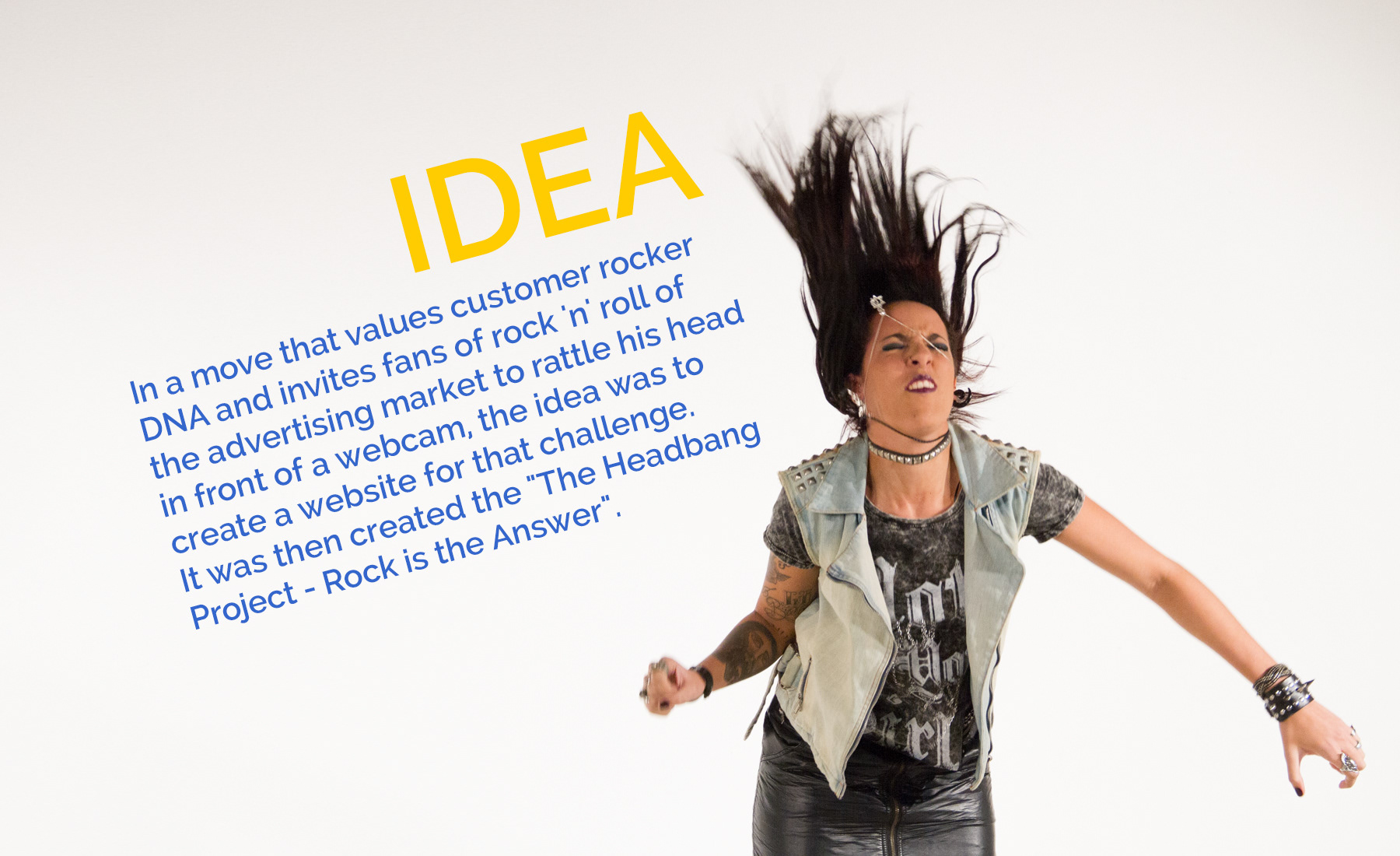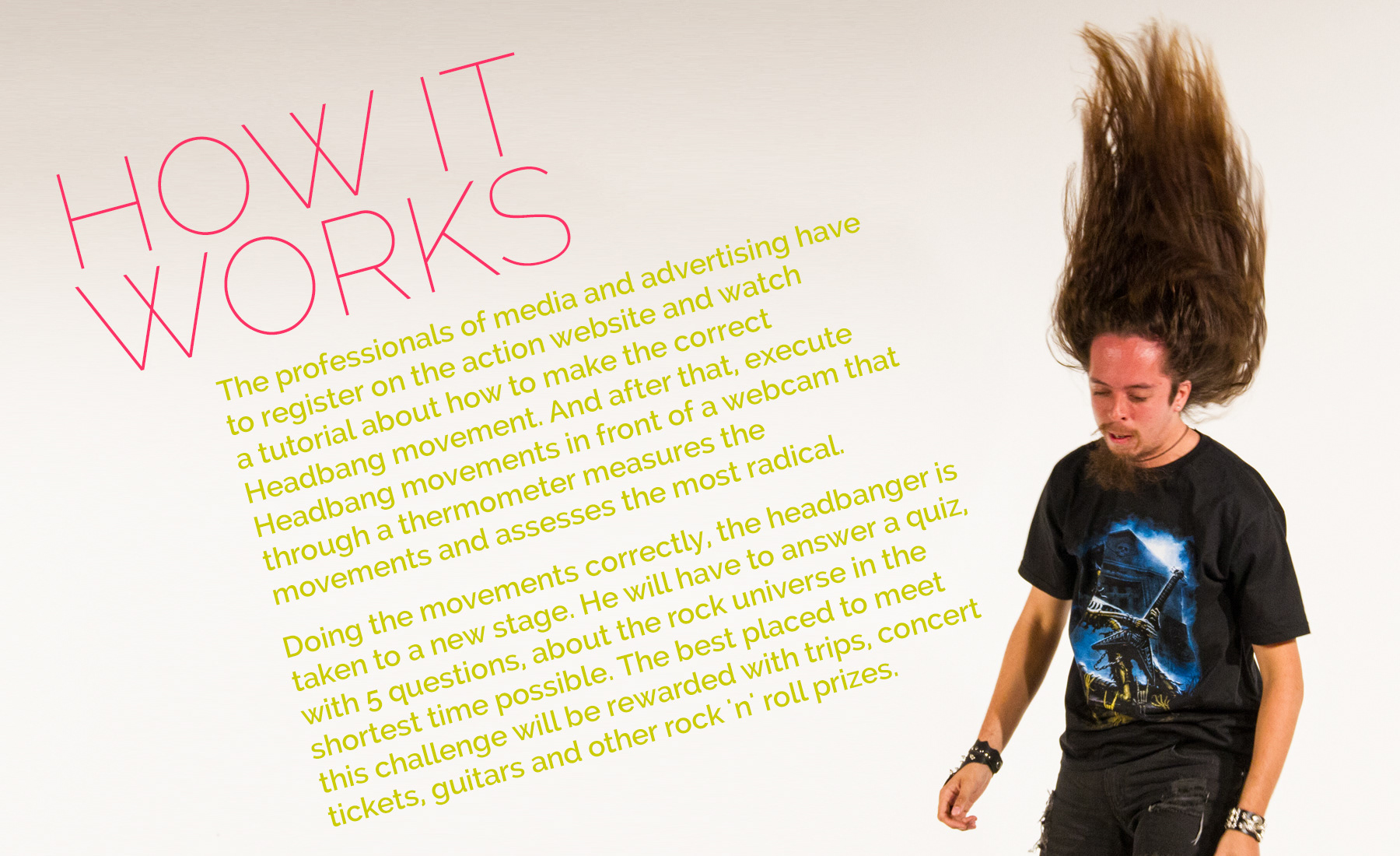 Below, the viral movie for the divulgation of the campaign in social networks.
Tutorials movies, for each stage, to explain how to do the headbang movements correctly.
Stage 01 -  Mad Dog 
Stage 02 - Brain Hemorrhage
Stage 03 - Homo Sapiens Roqueirus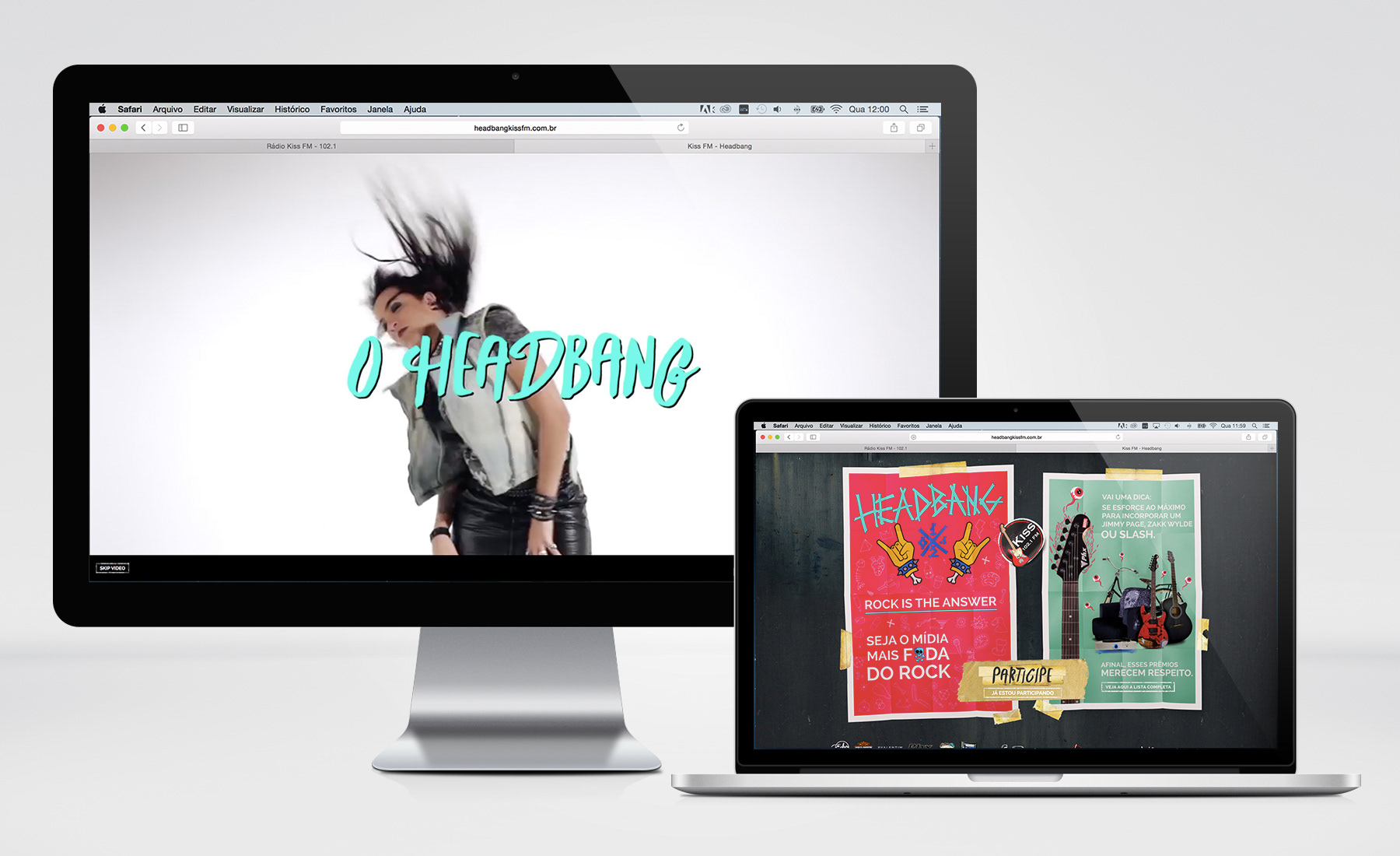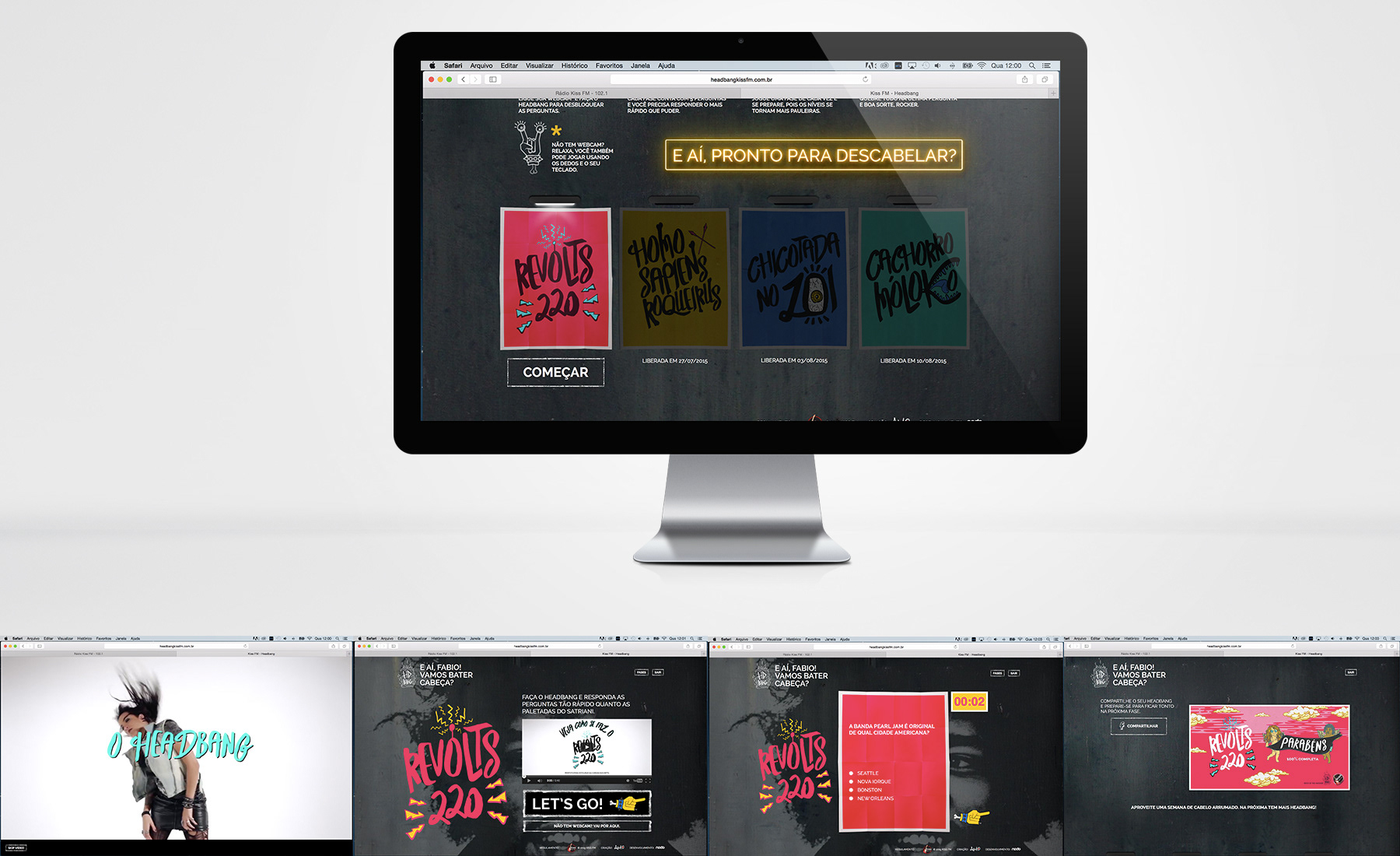 Facebook post - Can you imagine a professional of media like this one?