The Headbang Project
The main objective was to communicate with the professional of media from advertising agencies in Brazil in an unusual way and rock'n'roll. The idea then was to develop an online page where they could have fun doing a classic movement of rockers: The Headbang. In addition, the professional of media would have to answer to a quiz to the rock universe questions as quickly as possible to conquer an amazing prizes!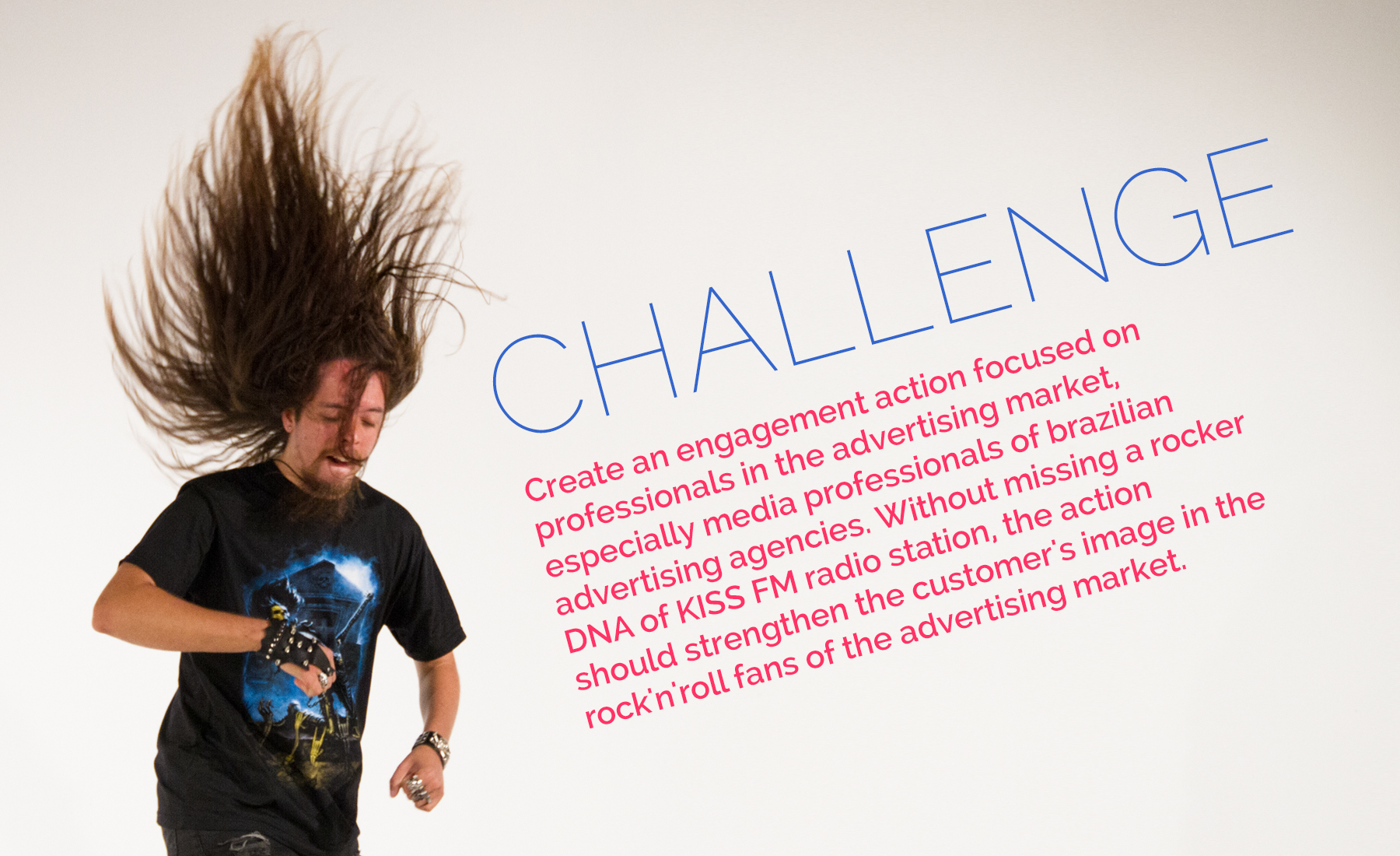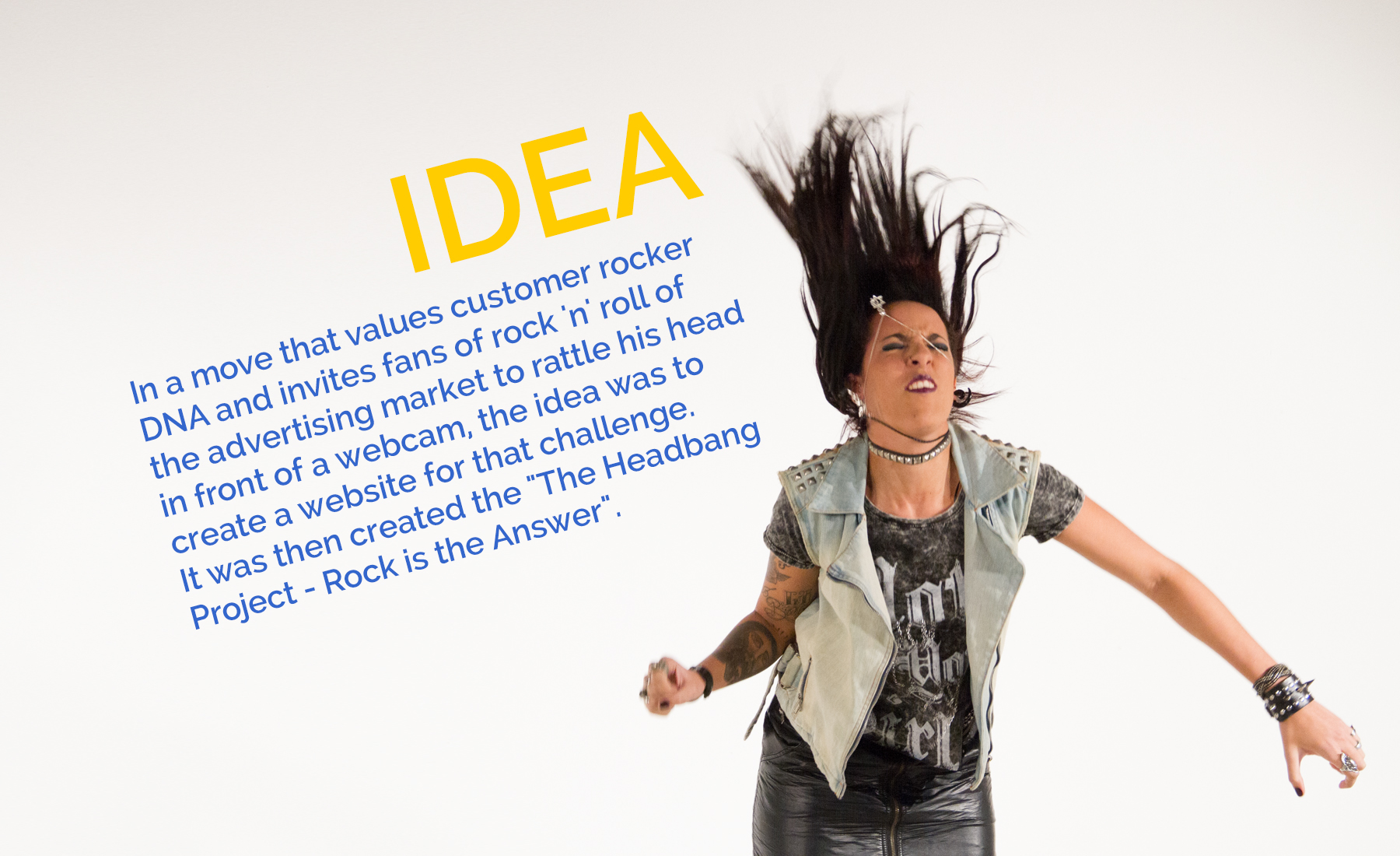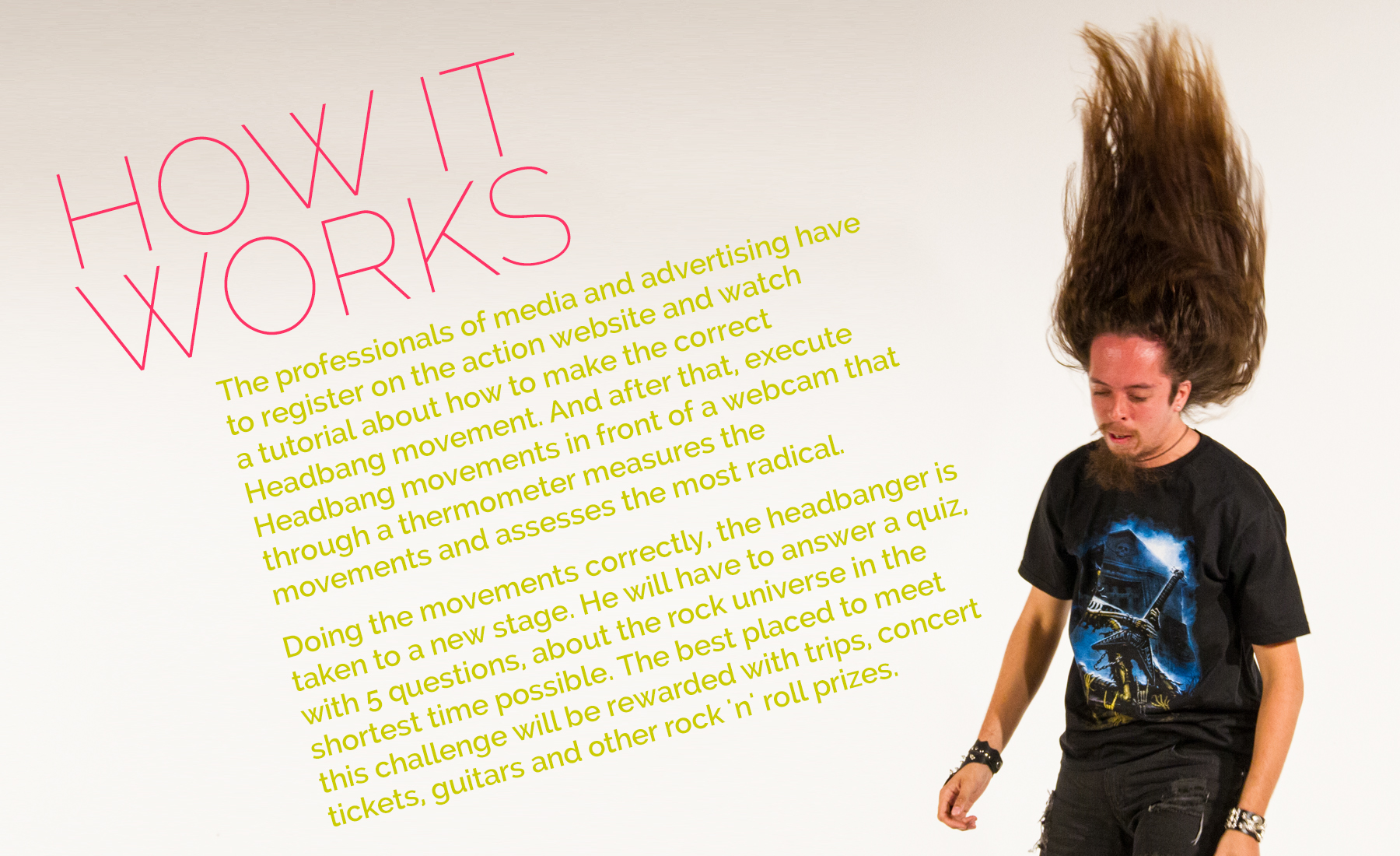 Below, the viral movie for the divulgation of the campaign in social networks.
Tutorials movies, for each stage, to explain how to do the headbang movements correctly.
Stage 01 -  Mad Dog 
Stage 02 - Brain Hemorrhage
Stage 03 - Homo Sapiens Roqueirus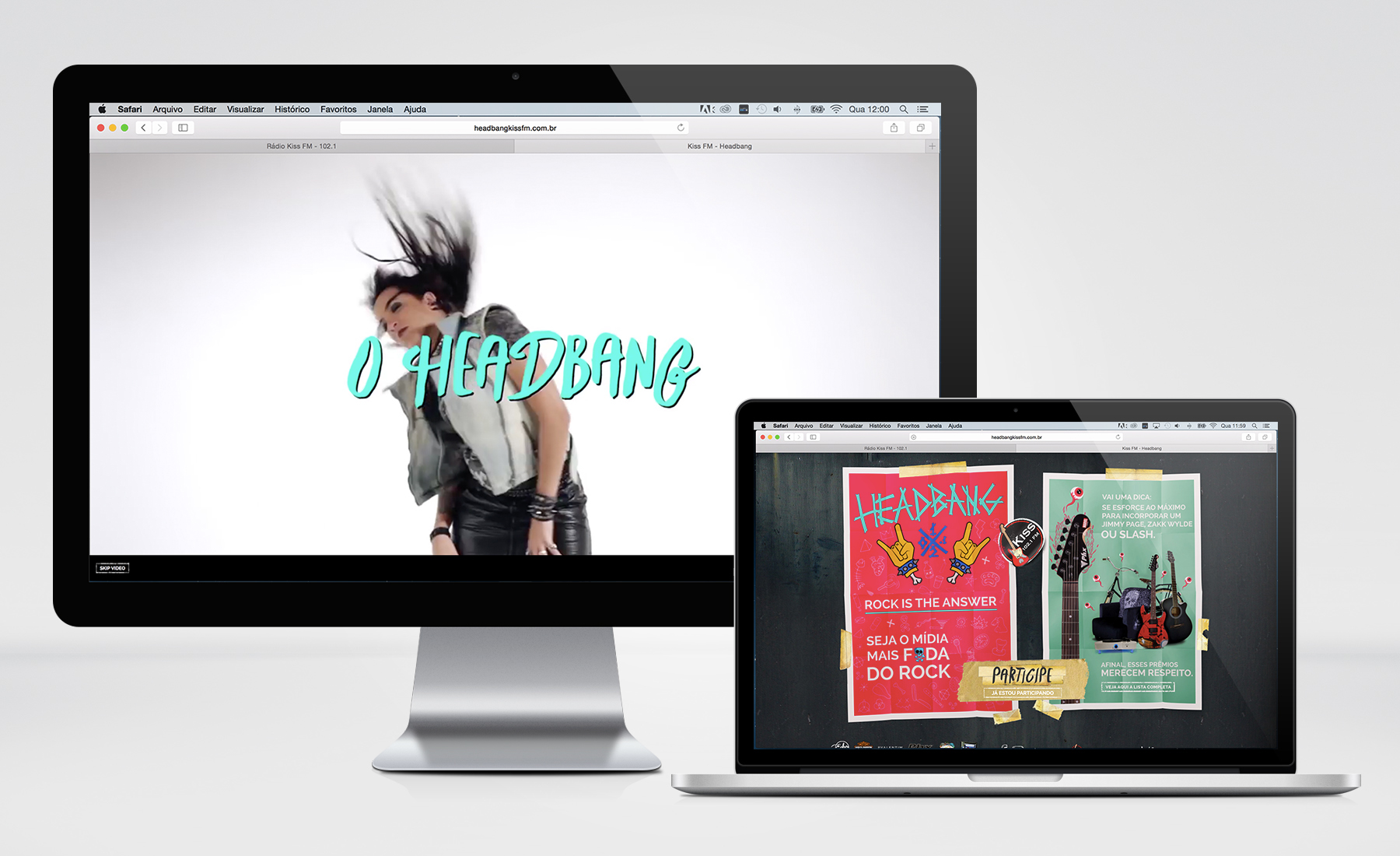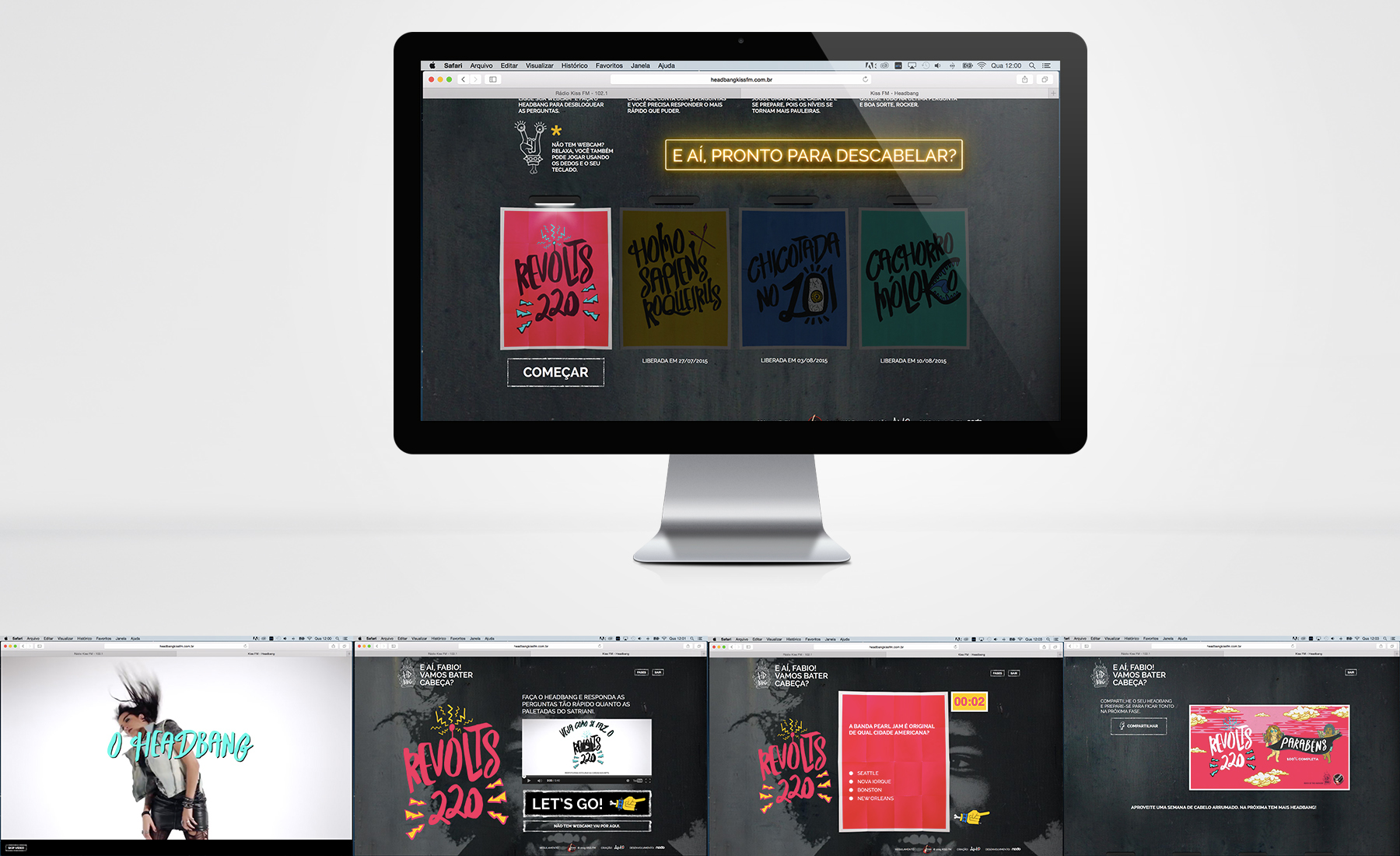 Facebook post - Can you imagine a professional of media like this one?