Campaign: Complete your eat with a drink
Create an always on Meals & Beverage platform within the indies group that will drive new adjacencies for Coca-Cola System products.
Only 25% of food and snacking occasions in Australia are currently enjoyed with an NARTD.
Encourage shoppers to 'Complete their eatwith a drink'. We gave shoppers the inspiration to add a drink to their meal and made it easyfor them by ranging food and beverages together for their grab and go mission.
The initial trial secured incremental ranging for Coca-Cola products in Romeo's and Drakes stores and there has been interest from the largest independent customers to run this campaign in 2017.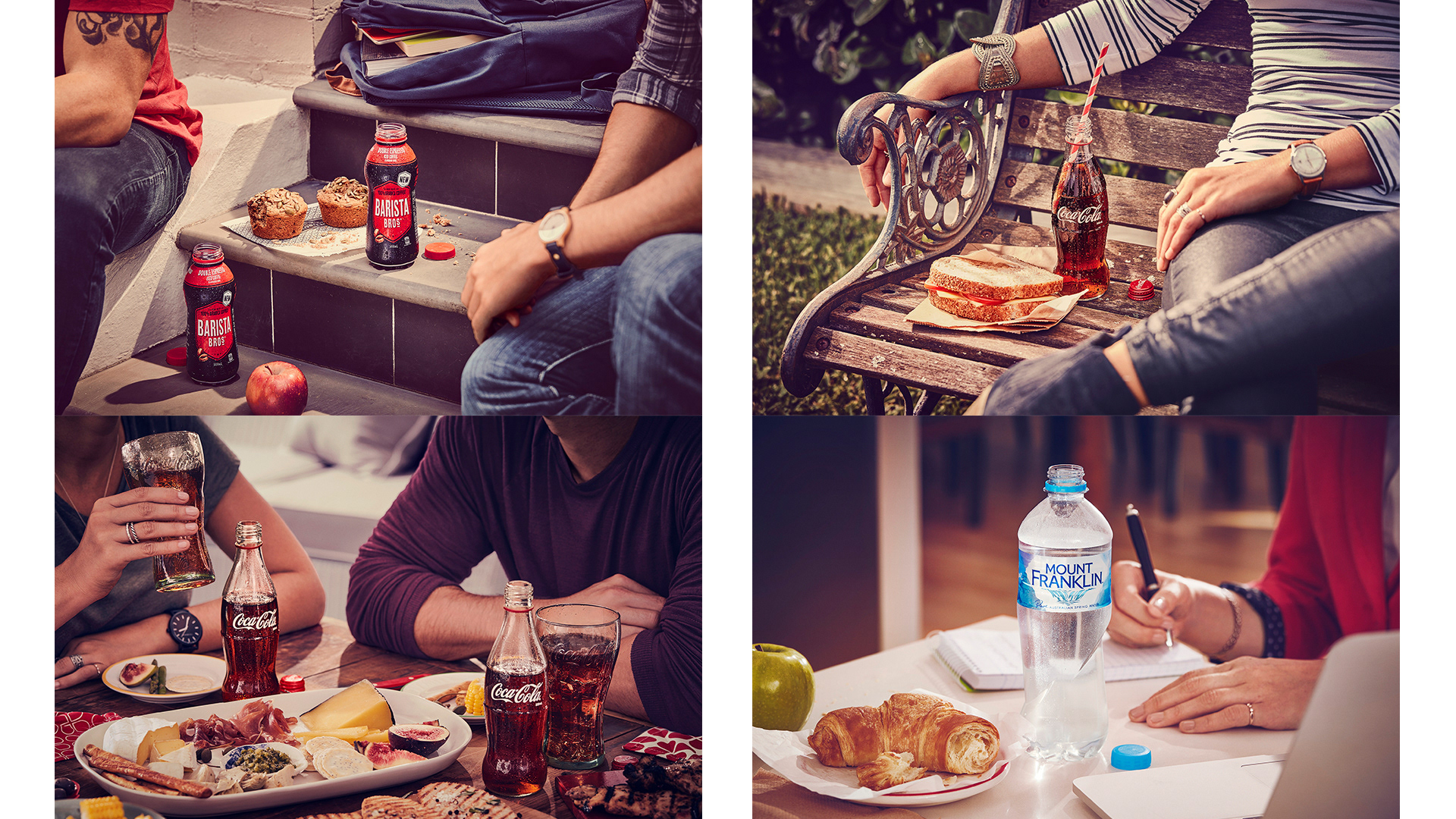 Final images with Karma Coca-Cola treatment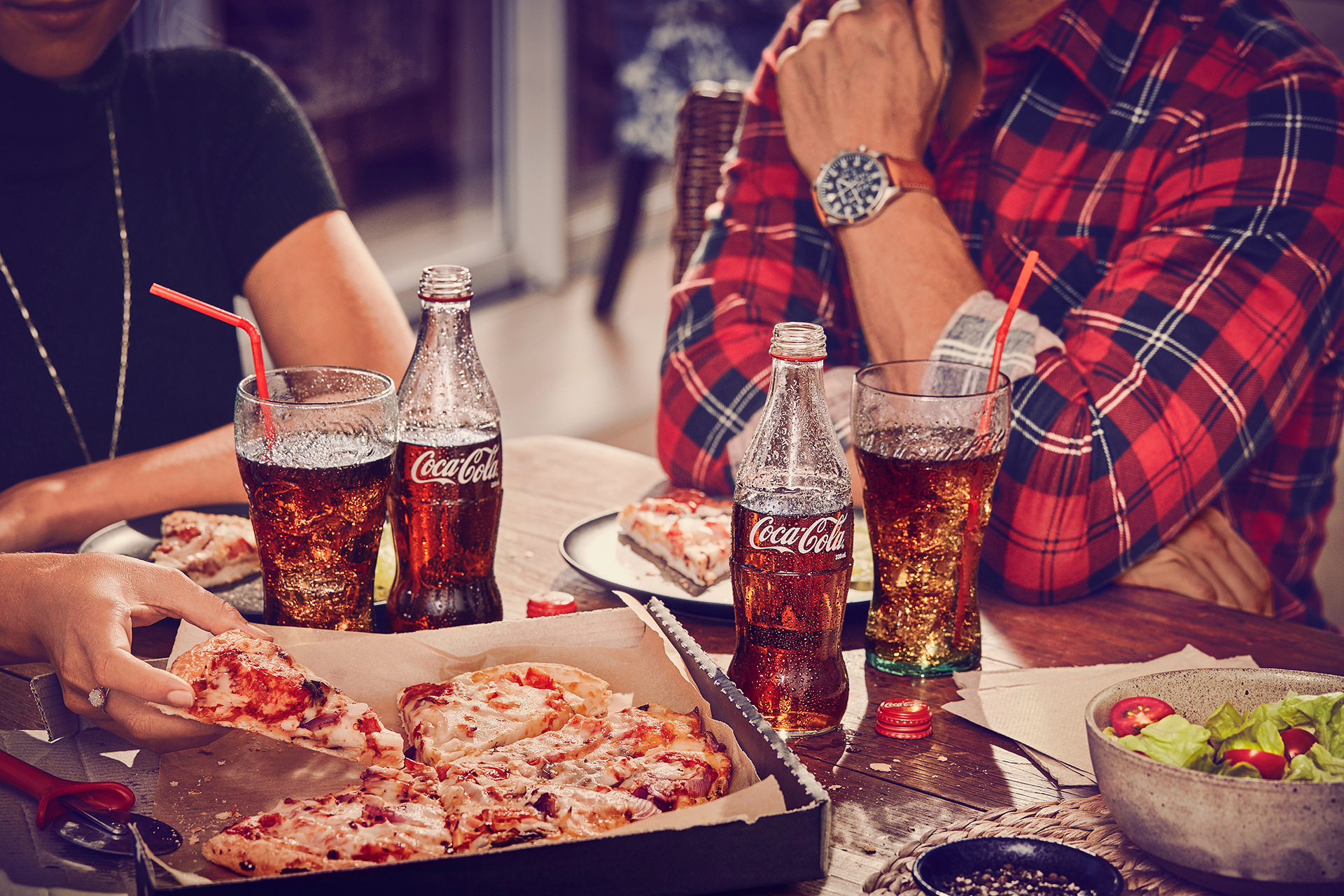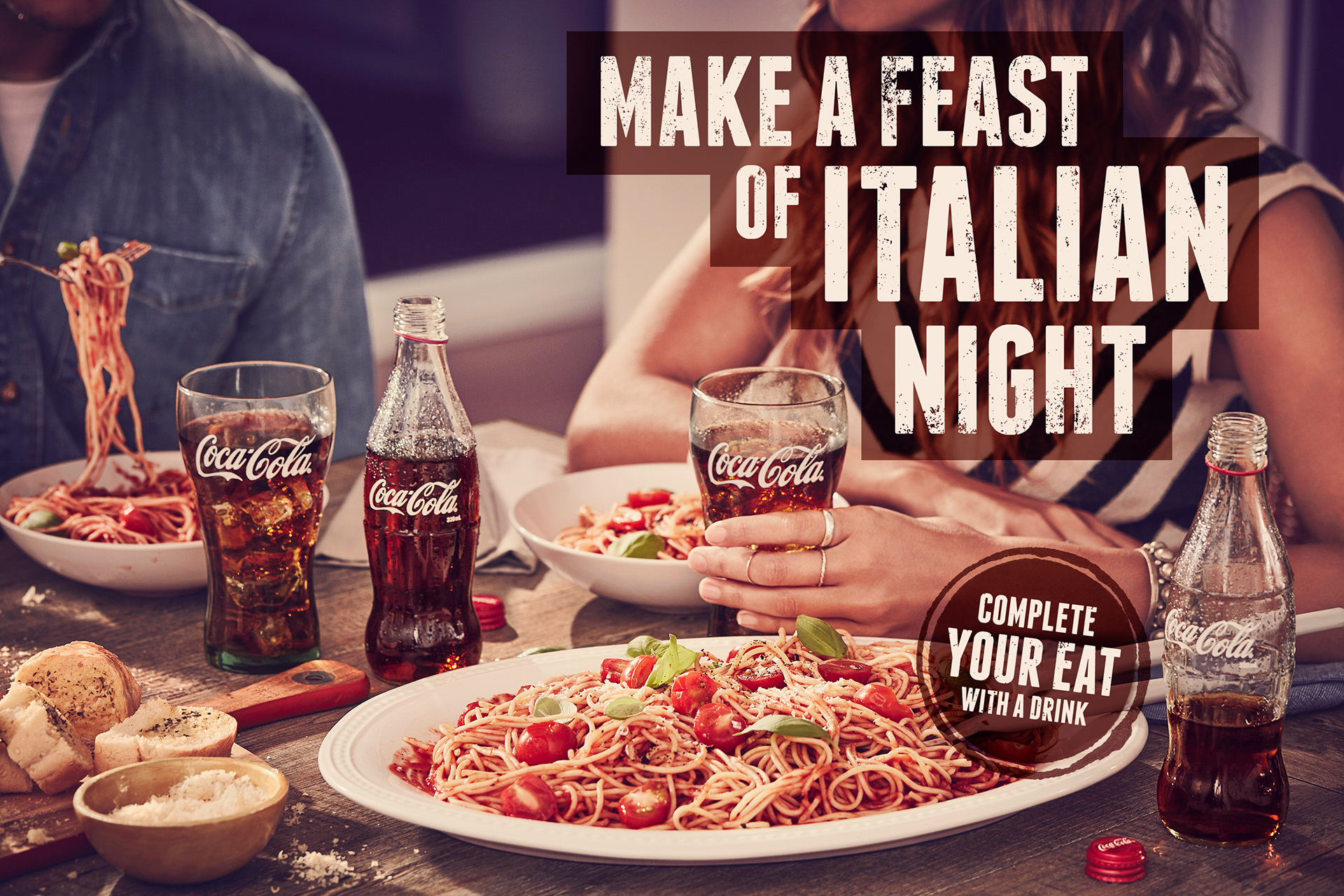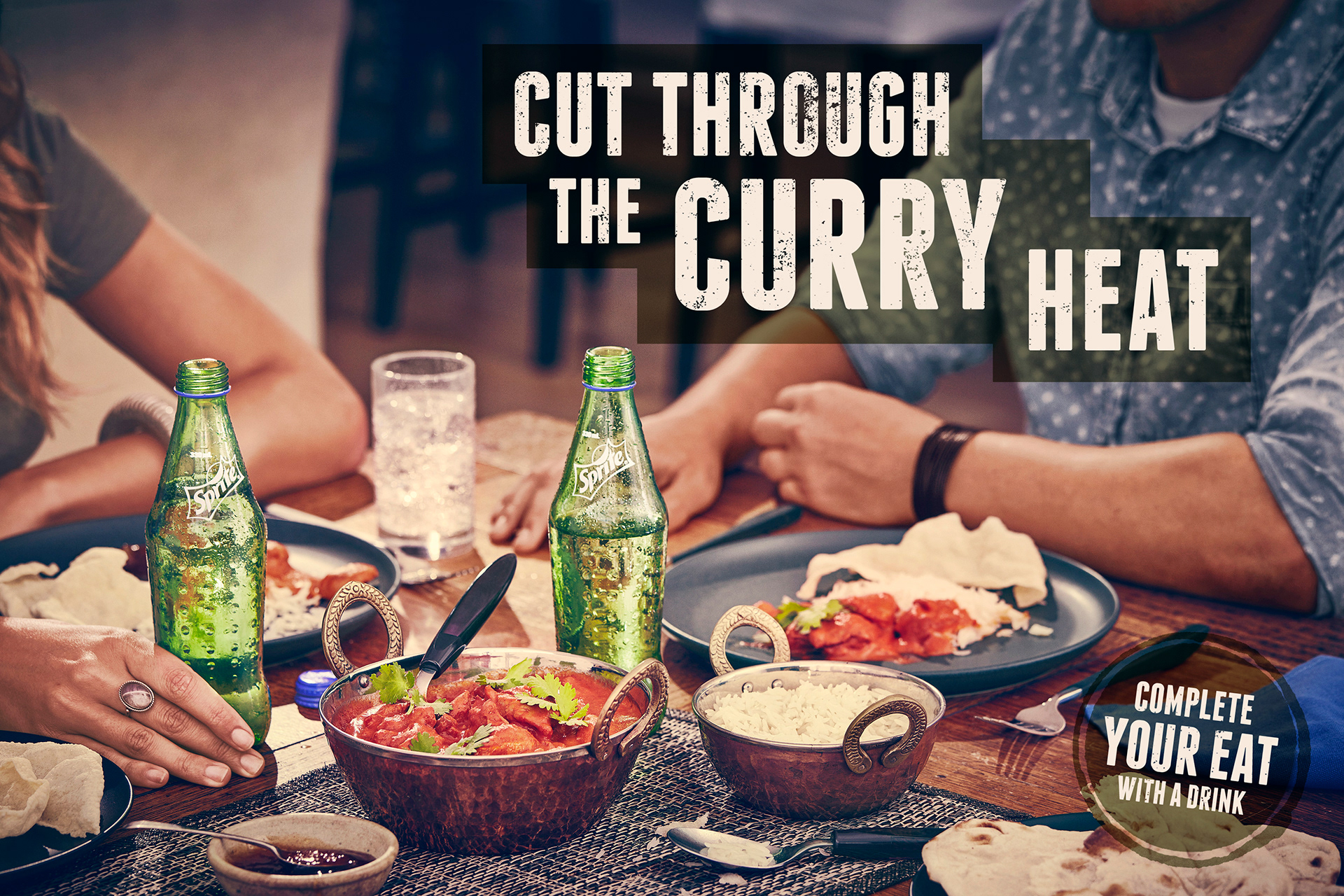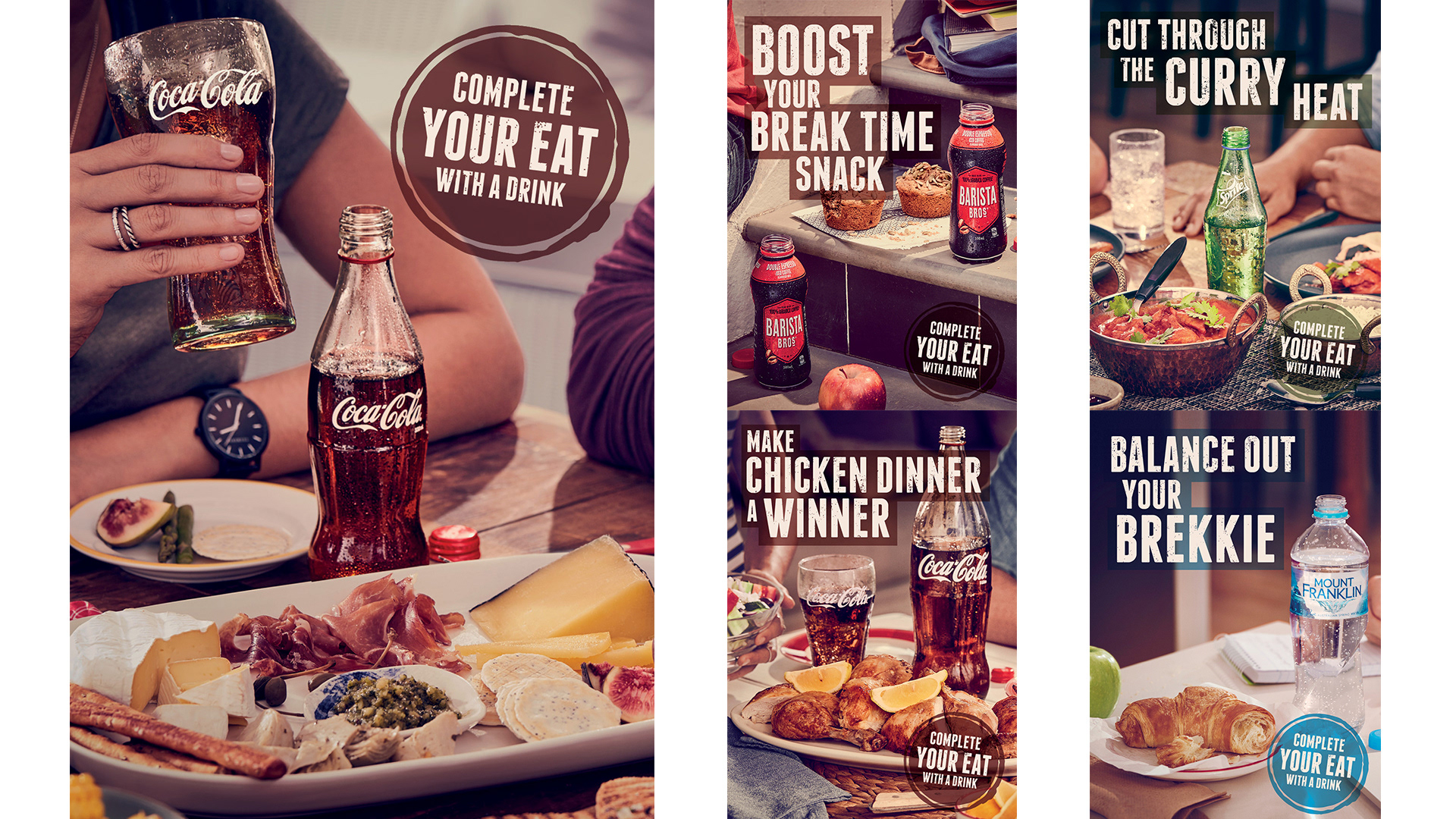 Examples of BTL inside the store